Introducing The Legend Multi-functional Off-Road DVR
The Legend is a multi-functional off-road DVR recorder, featuring 1080p front and rear recording, integrated switch control system, backup assistance, parking monitoring and App control. The front camera records 1080p videos at 60fps which gives you the option to capture high-speed actions and produce slow motion footage. The rear camera shoots 1080p videos at 30fps and provides backup guidelines when you put the gear to reverse. All the footage and pictures are downloadable from the Acumen App, no need to take out the SD card!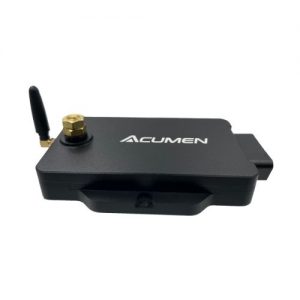 The integrated switch panel is equipped with an 8-gang switch control, Acumen Box, which allows up to Eight circuits, Two rated at 40 amps each and Six rated 20 amps each. The 8-circuit universal wiring harness kit makes it easy to connect to any 12 volt accessories. In addition, the Acumen Box comes with a built-in Bluetooth transmitter which allows you to adjust the settings through the Acumen App. In addition, each switch button is programmable and the programming options include Dimming, Strobing, Flashing and Momentary control.  The switch buttons' design and name can be customized accordingly via Acumen App or through the switch panel.
Adventure Ready
• 12" Full Digital Touch Screen
• 2-Channel 1080p at 60fps • Sand proof Case (Optional) + IP67 Waterproof • Integrated Switch Control • Crashproof Screen Protector • Wi-Fi Direct + App Control • Sony Image Sensor with WDR night vision • GPS Log
Acumen Box
• 8 Programmable Switches • Solid State Relay • 125 Amp Capacity • 6* 20A Switches • 2* 40A Switches • Bluetooth App Control • IP 67 Waterproof Relay
8 Gang Switch Control
Designed for off-road vehicles